Hello GRUEN participants!
I'm happy to see that a bunch more students have proposed THEIR criteria on the forum!
Keep in mind that when the completion requirement is to post 3 times, I want each student to propose their criteria list with some justifications, then post a question or comment to someone else, and finally respond to any comments to you.  Agree, disagree, propose alternatives: interact!
The pedagogical theory is the "social construction of knowledge", and it happens when people exchange perspectives and ideas.
For example, there's a nice exchange between a group of Dutch and Indian students, talking about the way that over-use of air conditioning wastes so much energy.  For example, Dubai is a hot country where the temperature commonly reaches 50C, so everyone runs their AC 24/7!  An interesting alternative is being explored using evaporative cooling techniques.
One concept that those students discussed was the "urban heat island effect", and Janish supplied a good quick definition.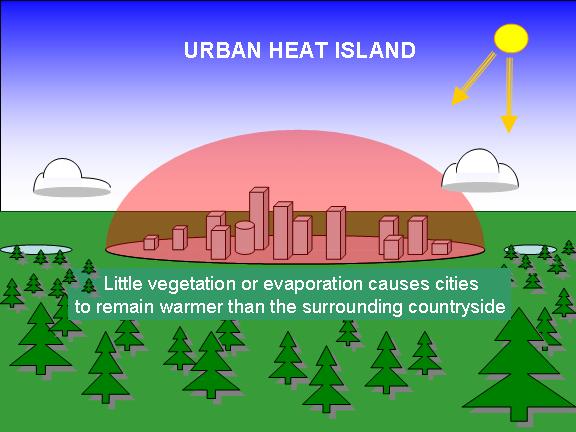 Two suggestions to support the social construction of knowledge: 
1) embed links to your sources.  This not only backs up your opinion, but it also supplies other students a quick way to increase their knowledge about a topic.  Do a search, find a well-respected but not overly technical source, and use the "Link button" to embed the link into a key phrase.  Tick the "open in new window" so that your readers don't lose the forum discussion page.
2) insert or append a diagram or photo which illustrates your idea.  "A picture is worth a thousand words", and is remembered longer, and has more emotional impact than just writing text.  
Last, 15 students have answered the survey about "Do you have a gaming computer?", and I'm happy to see that most do!   If you haven't answered this survey yet, please do so today.
Brant
GRUEN workshop moderator and technical consultant